Professionalism and capability are the bases of our operations, subject study and close attention are instead the requirements upon which we program your change. A personalized workout must take into consideration various aspects, starting from the morphological structure to the constitutional biotype, the postural habits and muscular flexibility, right up to the health and physical state that you are starting with. From a non sportive person to a sportive one, a clumsy or performing body, the first big investment is the work that is undertaken on technique and correct execution of exercises, not only will this guarantee better results, it will also allow you to gain a lot of technical experience that you can apply wherever you are, in time. Every movement can have a muscular activation that ranges from 1 to 10, it can involve numerous muscles or maybe just one, it may call on more or less fiber… it all depends on how we do it and the synapses that we manage to create between the central nervous system (brain) and the section that we are interested in, sending it priority signals. It is down to us to create ever newer stimuli, avoiding adaptation and always look for progression. Also, energy, empathy and the perfect interaction with the Personal Trainer will defeat the common exercise deficits that happen in the gym… with iPersonalTrainer you won't ever be bored, every session will have a completely new flavor! Another important factor is the discretion and concentration that you are able to achieve in our clubs, even if you share the hard work with other people, they are there by your side looking for the same results. Every single body, in its individuality, calls for a different kind of training, that's why all of our professionals operate all of the studied and experimental methods in order to always find the very best path to follow to make you arrive at your objective. There is therefore no need to speak of Functional training, CrossFit, Metabolic training, Hypertrophy or Definition when we may need a mixture of methods to satisfy our needs. There does exist an ideal training method… your one!
Three training modes for your course.
For an experience that is ever more closer to your needs, we have developed 3 training modes that have very interesting characteristics and advantages, price wise also! Apart from your choice, the * services offered to the person remain full optional whilst the individual courses in terms of evaluation tests and alimentation remain the same. Now all that is left is for you to identify the ideal packet for you and compile the form of the Club closest to you requesting a detailed quote.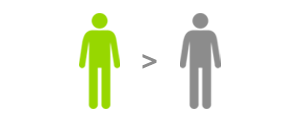 A Personal Trainer just for you that doesn't leave you for even a second, one who pushes you, one whose eyes are always fixed on your course and progression. A package that mirrors the true professional figure that represents us, even though in time we have seen that the One To One model has been most useful in extreme individual cases, physical or personal needs.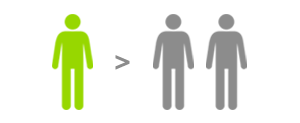 Given that a couple should reflect characteristics and similar needs, sharing targets and hard work during the course is absolutely the most stimulating approach. Once over the start-up phase (the first lessons are more or less on an individual basis) the couple can then benefit from more energy, a higher concentration from the PT and a major flexibility for any eventual lessons that may need to be recuperated.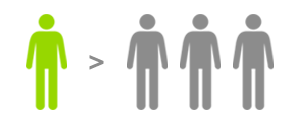 Born principally out of the need to satisfy the schedules of those who live and frequent the historical centre of Rimini and Lugano. With limited availability, only at Augeo Wellness and Zenzero Fitness Zone, in strategic time windows when the shops and activities are closed. The individual packet for the remaining segments and services is without a doubt the most convenient but the quality, even taking into consideration the ability of our PT, inevitably tends to drop off slightly.
iPersonalTtrainer™ Showreel.
iPersonalTrainer™ a New York.