iPersonalChef™ > Slimming with taste.
Maybe you don't know that the way in which you approach food really effects your psyche. For anything to work it must be simple. Therefore, you must work on two very important aspects if you intend to integrate these *ingredients into your course. 1. Your meals must be presented well. 2. The food that you prepare must be tasty and inviting. It is important to understand that, cooking a meal that has just been 'thrown together and hardly flavored' and making a meal 'with love and attention' takes exactly the same time but the final result on your body will be totally different. Why? Not just for the fact of seeing something that looks good but also for the good mood that it can bring you. If you find your meals sad your organism could be frustrated over the desired objectives because as time passes it might make you begin to desire inadequate dishes, highly calorific and unhealthy. The consequences? If your mood and desire begin to drop you may just generate a kind of psycho-physical stress, enough to create an internal resistance through elevated levels of Cortisol. This determines that the emotive component, obtained through these two *ingredients, has a very high incision towards your approach to food and could bring about benefits for your Hormonal sphere (above all in women), thus helping your course.
Taste and flavor for your dishes
Technique and method of cooking
Smiles and a good mood at the table
Variations with new recipes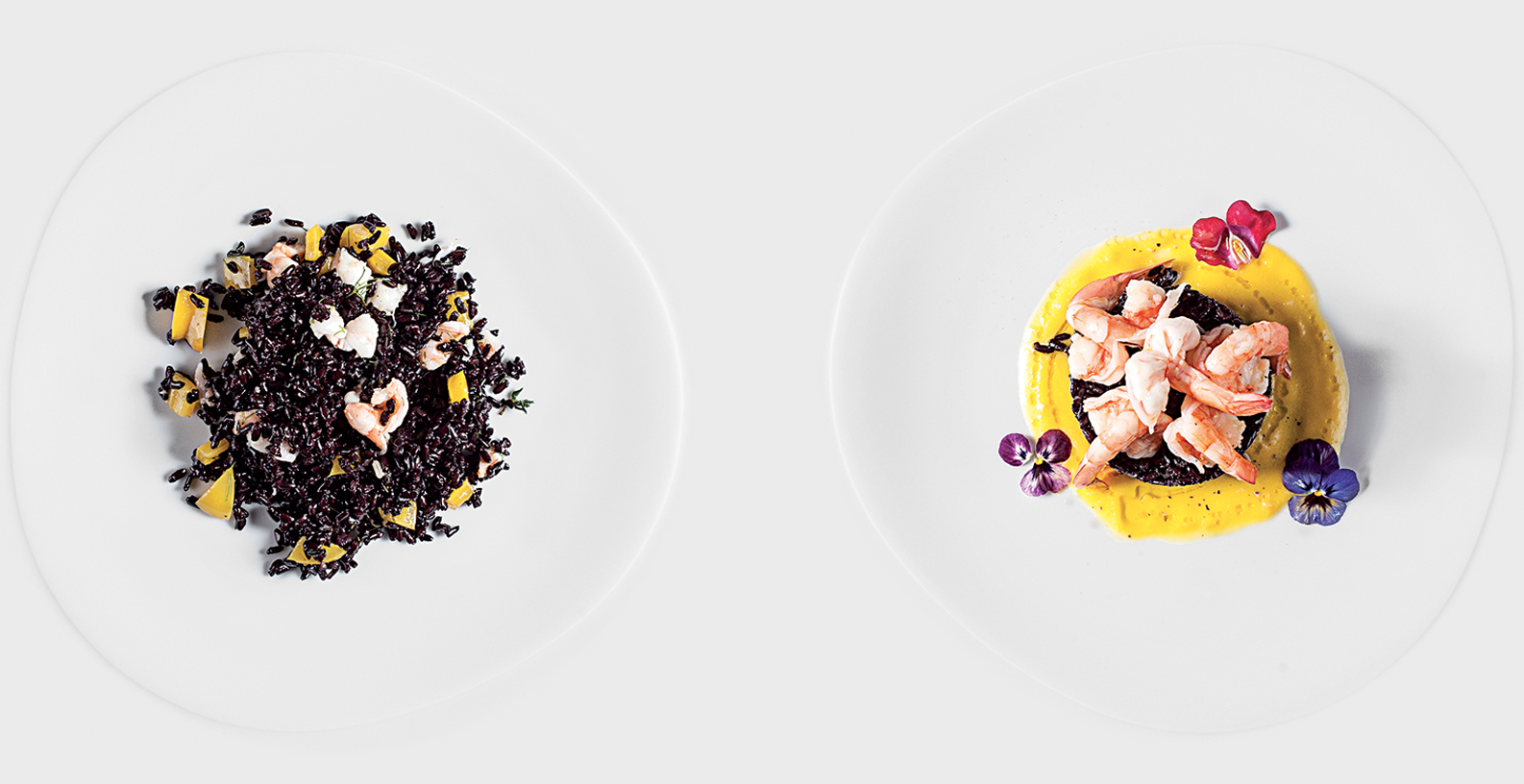 iPersonalChefenriches and stimulates your 'cooking skills' with simple healthy ingredients, low calorie and with a low glycaemic index, improving greatly the look and form of your dishes. Now we will propose a few examples of 'do it yourself' dishes (image on the left) and how you can transform them with iPersonalChef (image on the right).
When meeting with the Personal Chef you will have exactly the same treatment on 'start up' as you had when meeting your Personal Trainer for the first time, the only difference being that this service will come into play a bit later on. This is to internalize and become aware of any difficulties, limits and sensations that may have arisen during the first steps of your nutritional regime. At that stage, after listening carefully to all of your needs, there will open a completely new world for you full of tricks, secrets and solutions that only a great chef with much experience and knowledge can bring you.
A cycle of thematic lessons divided into categories of food and micro-nutrients, the workshop is the true essence of iPersonalChef because it allows you to experiment with new recipes, new ways of cooking, new techniques and most of all it enables you to put to practice all of those spoken words that you heard during the consultancy. Through the workshop you will be constantly 'trained' in the kitchen so you will be able to vary things on a daily basis, never getting bored again, preparing the same foods in various ways whilst saving time and money also. A wise investment… one to keep forever, living more healthily and preventive, something to treasure always.
Often being on a diet brings many restrictions, not only for the scarce quantities but also for the lack of any kind of sugar that often gets eliminated (wrongly), taking things away also influences greatly on taste and flavor. This is where iPersonalChef comes in, resolving every kind of need, following through effortlessly towards the desired wish. The use of spices, aromatic herbs, replacement condiments and correct and equilibrated food combinations will allow you to enjoy and appreciate every dish, keeping glycemia and insulin at bay, bringing your good mood back.